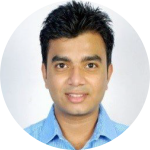 Amish Avinash Mhatre Jr. Software Engineer, BNP Paribas (2012-2015)
"I am glad that I got to study at SLRTCE. When I joined I was doubtful about the faculties and the quality of their teachings as this was a new institute. But yes I can say the faculties are good enough and have enough expertise in the subjects they teach. I would suggest this institute if anyone asks me for a good one."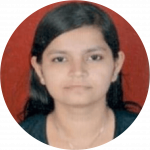 Poonam Yadav
TCS, Assistant System Engineer Trainee (2011-2015)
"It was a pleasure to be part of this Institute, I learned so many skills from my Professors, college mates which are really helping me in building my career. Apart from this the fests (technical + cultural) are the one of the unforgettable part of college life. In SLRTCE we enjoyed these functions like festivals. Teaching faculty is really good they always help us even now also whenever we need any advice from them."
Shailesh Sohansahu (2014-2018)
Kahan International
Experience in SLRTCE -Well spent each day atclassroom, at canteen, atstaircase are memorable.Those were the best days of mylife.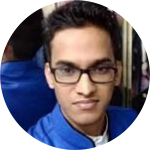 Sanjay Singh Rathore (2014-2017)
Designation: Design and Development Engineer
Company: Varie Valves PVT LTD
Experience in SLRTCE - Blessed to be a part of SLRTCE!
Gyanendra Abhilash Yadav (2016-2019) Designation: Sales Engineer (B2B)
Company: Dotsmark System India Pvt Ltd
Experience in SLRTCE - My experience in SLRTCE has been both educational and fun. I would like to thank SLRTCE for being so supportive and helping me throughout to develop my personality thereby making me what I am today. The faculty and college management have been very helpful and friendly. I wish this college goes on doing great stuff and help students achieve their dreams.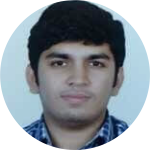 Aakash Angad Pandey (2014-2018)
Designation: System Engineer
Company: Infosys Limited
Experience in SLRTCE - I had a great time at this college Made quite a good friends, learnt a lot in the company of amazing professors. Finally, I'm thankful to the college for everything.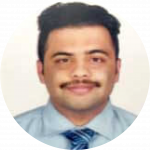 Darshan Arun Hosangadi (2013-17)
Relationship Manager,
Maruti Suzuki NEXA ( Kandivali )
Experience in SLRTCE -I had a great time at this college made quite a good friends,learnt a lot in the company ofamazing professors. Finally, I'mthankful to the college foreverything.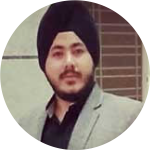 Harpreet Singh Jhass (2013-2017)
Entrepreneur IMBO THANE
Experience in SLRTCE -Most memorable years of mylife. Made great friends, verygood teachers who guided usthroughout the B.E Degree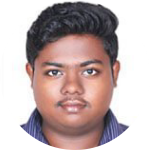 Sahil Acharya (2017- 2019)
Designation: Graduate Engineer in Training. Company: Bharat Wire Ropes LTD.
We have blessed with witha amazing teaching and non teaching staff in SLRTCE.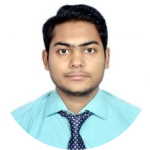 Arihant Chhajed (2013-2016)
System Engineer,
Tata Consultancy Service
"I was very confused and unsure when I choose this college for my undergraduate because It was very few years since it got started, when I joined this institution. But believe me, I was completely wrong and it turn out it be very good organization. It has provided me one of the best Infrastructure required for my course. The faculty staff is also very good and they guide you wherever required with their expertise. Overall, I will say it was a very good experience."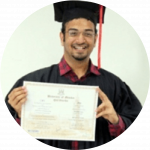 Jugal Panchal (2010-2014)
Masters Computer Science and Artificial Intelligence
"I couldn't have asked for better professors who always motivated for smart-work in place of hard work. I am thankful to Miss Jayamalini for helping me figuring out my passion for research in Artificial Intelligence. Thank you for molding me the person that I am today!!"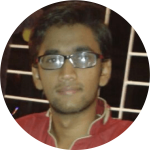 Kishan D Soni (2011-2015)
Associate Software Engineer,
Tech Mahindra
"We were blessed to have excellent variety of faculties who always put in great efforts in their teaching methodologies. Great infra and study materials. I was, I am and I always will be proud to be an SLRTian!"
Shivali Naik (2011-2015)
Tech Mahindra,
Software Engineer
"It was a great experience the faculty and everyone is quite helpful.And the environment is quite playful and knowledgable."
Kinnari Nitin Patil (2011-2015)
Masters of Business Information Management and Systems
"4 most memorable years of my life . Made great friends , very good teachers who guided us throughout the B.E Degree"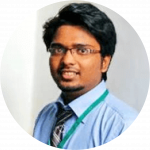 Avinash Mohod (2010-2014)
My Mobile Payments Limited,
Android Developer
"The best 4 years of my life are well spent ,each and every day at classroom, at canteen ,at staircase are memorable. Those were the best days of my life."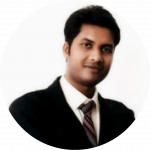 Sunil B Kamble ( 2010-2014)
SSM TAXY Pvt Ltd – Tabcab,
Database Developer
"Just awesome , learnt too much thing from institute that help to boost my career and also got some great friend for lifetime"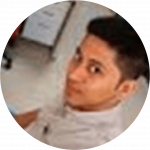 Prashant Mishra (2010-2014),
Xalted Information systems,
Junior software developer
"Very nice Experience. Learned lot of things, enjoyed a lot and got some good friends…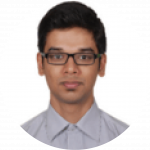 Pratik More ( 2010-2014)
TCS , Assistant Software Engineer
"We were the first batch and I had an amazing and a memorable experience."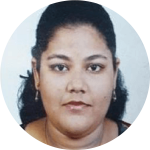 Vaishnavi Korgaonkar, (2011-2015)
Velocis Systems PVT LTD, Developer
"It was Awesome. Had so much of fun along with study. yaya study too (only during exams. hehe).Thanks to all our teachers for tolerating us throughout the course.Thank you very much for every little thing you did for us and thanx for being with us in every situation..!"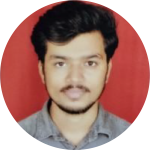 Rupesh Prajapati (2014 – 2018)
UI Developer at Atos Syntel
"It was a great four year in SLRTCE. Teaching, Infrastructure is super. Teaching staffs are helpful and friendly. TPO is one of the best thing in this institution. Provide regular training on aptitude and certification on programming language. It ensures each and every student to get placed in campus interview."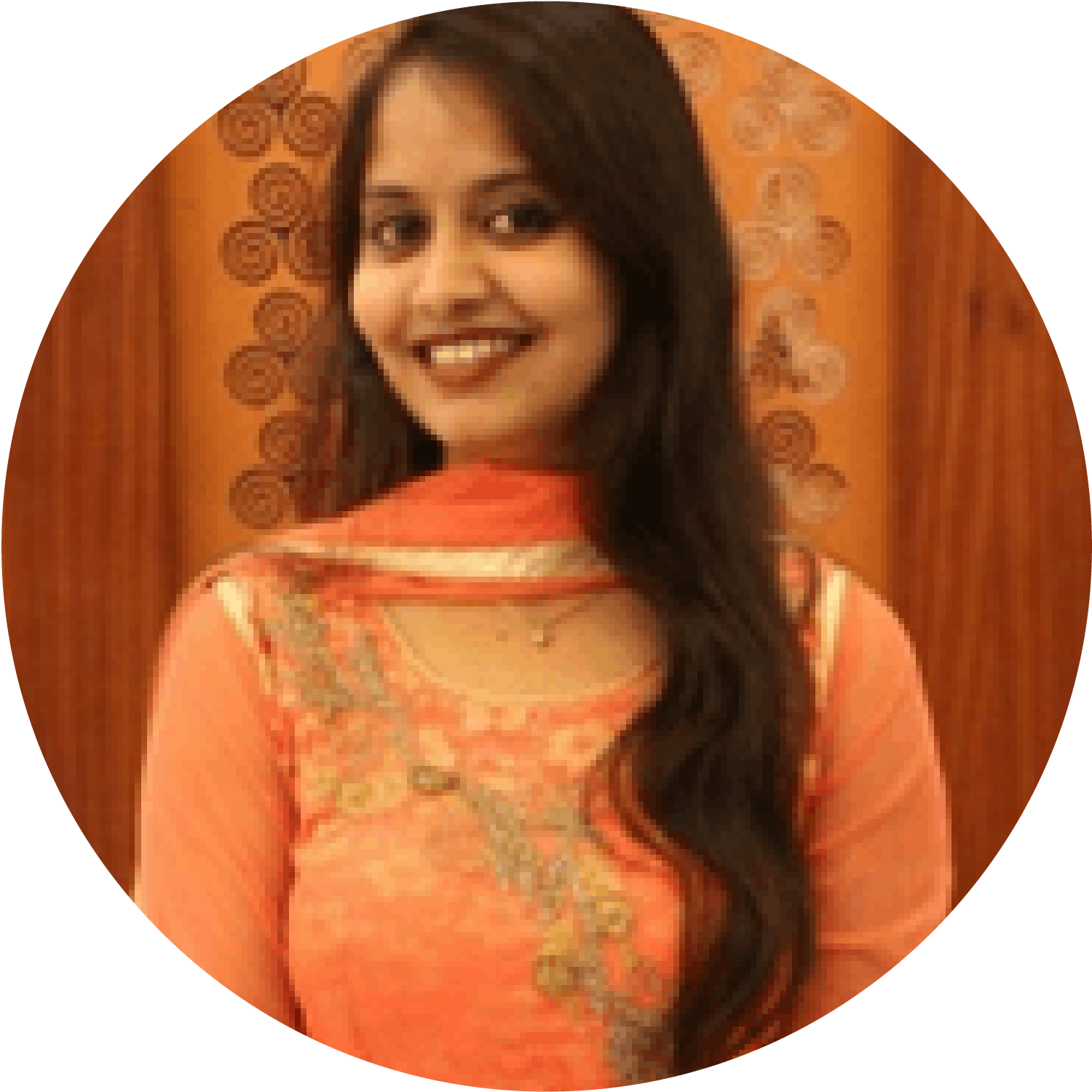 Anjali Diwakar Dwivedi (2011-2015)
pursuing masters in computer engineering
"It was great experience, at start it was ok but slowly the graph of experience keeps on increasing, thanks to all the professor they were very kind, helpful, they are there anytime when we have any doubt, they guided us properly everytime." Nitish Trikha (2010-2014)
Pursuing Masters In Engineering, SPIT
"Made great friends and memories. The most important and joyful 4 years spent well. These memories always bring a smile to my face."Hum rahein ya na rahein kal, yaad ayenge ye pal", I think sums this up. Thanks and cheers!"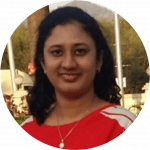 Ayushi Sanjay Sane (2011-2015)
Legion Group of Organization,
Business Development Executive
"The days I spent at SLRTCE has played a pivotal role in the formation of the person that I am today. I walked into the campus as a young lad with a burning passion to become an adept engineer. SLRTCE paved the way to not only to realize my dreams but also introduced me into the world of cutting edge research and technology. Whenever I think of my college days nostalgic memories come flooding in, especially the togetherness I experienced with the staff and fellow students. I wish all the academic staffs and students of this prestigious institution, all the very best! Thank you SLRTCE!!!"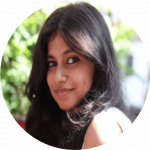 Mauwiya Mashayak (2010-2014)Media.net, Operations Analyst
Blessed to be a part of SLRTCE!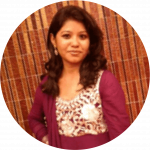 Chandani Chauhan (2011-2015)
Status: edelweiss, business analyst.
"I have found myself at SLRTCE. I had awesome journey here."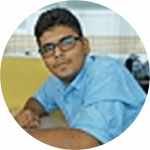 Tejas Desai (2010-2014)
My Mobile Payments Ltd,
Software Developer
"Good."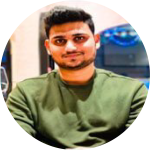 Abhiraj Sanjay Bhongle (2015-2019)
Supervisor /Qc Inspector in Qatar Chemical
Present status: Entry Supervisor/ Qc Inspector in Qatar Chemical for Turnaround 2020. It was a good experience to study in Shree L. R. Tiwari college of engineering. The infrastructure of the college is really good though its far and inconvenient to locate in my early days of my engineering, but day by day it made development in its infrastructure and accessibility .While studying in SLRTCE learned a lot from our respective HOD and faculties. It help me to understand theoretical things by performing those things practically in labs. Studying in this prestigious institute made a more technically proficient. Faculty of this beloved institute are competent and supportive. I would recommend this reputable institute to those who are interested to be a profound engineer. I wish all the very best to faculty and students of this renowned institute. Thank you SLRTCE!!!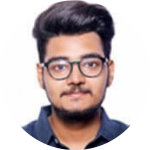 Jacky Yadav (2015-2019)
Academic Counsellor at Toppr
"As a graduate of SLRTCE, I know the good quality of education provided to the students. I appreciate not only the education I received, but also the values I learned. Its been great studying in SLRTCE, where I developed my skills and proficiency. Talented faculties like Pragati Mam, Manjeeri Mam , Sheetal Mam , Menka mam , Atul Sir, Chetan Sir, Tanvi Mam, Soumya Mam, Usha Mam, Abhijit Sir their teaching methodologies helped me to gain more knowledge. Through the soft skills training provided in the college helped me a lot in my current working environment. Am so proud to tell am a student of SLRTCE. Events like Tech-Fest & Farewell are well organised. Manisha Mam of canteen, Mama of our library, Our security Guard Fauzi Uncle all non teaching staffs are also very helpful. Cleanliness and infrastructure are also mentionable. Thanking you all my beloved teaching and nonteaching staffs for being an important part in my college life"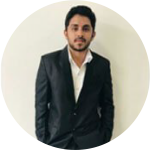 Quazi Haris Ahmed Pursuing Data Scientist Course (Bombay Stock Exchange Institute)
I started my academic journey in electronics engineering from S. L. R. T. C. E. At the Institute, I was given an opportunity to explore my academic potential as well as identify my co-curricular interest. S. L. R. T. C. E was a great place to learn many things, I was ushered with excellent academic and personal guidance from a very sublime class of Professors. Without the support of all the staff it was impossible for me to follow my dreams. As for the current and prospective student I would like to say that believe in you and your professor's. Never Give Up!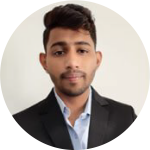 Yohan Mistri
L&T Infotech
The journey of being a co-operate person stared with a being a student. Student who is as good as coal I got polished with the hands of such a good teachers and most importantly in a good environment that toady I'm known as an ethical diamond with co-operate manners, knowledge and skills. I'm glad to be the part of wonderful campus called as Slrtce Thank you SLRTCE for making me the person what I'm today. It helped me to build my personality by challenging and guiding during the academic. Thanks to all the professors of SLRTCE for been so supportive & friendly.
Kamaljeet kaur (2015-2019) Associate software Engineer Tech Mahindra.
SLRTCE- one of the best place to get Engineering done with ample of job opportunities and get placed for sure. The day when I joined this institution was a much of confusion because I never knew where it would lead me. But as and when the time passed the first thing that I realized was that it has the BESTEST TEACHING STAFF. I seriously never went for any classes and still could get good marks. Secondly, I realized that I am at a place where I am getting all the workshops, extra learnings in my own college. Our college supported me all the time. Teachers are the best. They really take a lot of efforts and help us teach us with full dedication.Lot of efforts taken for extra curricular activities too. Sports, various days, festivals, events, visits, exhibitions and a lot of exiting things. How can I forget THE BEST TPO team. Which conducted a lot and lot of extra classes for our aptitude, GD, programming and much more. I am lucky to be a part of SLRTCE and successfully satisfied with my present that I've got a job which is not less than any engineer's dream. Each and every member of my college will always be remembered by me and I am always ready to serve my college!!!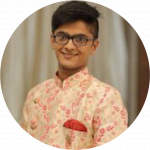 Sharad Gohil (2015-2019) L&T Infotech
It is my pleasure to express my thoughts on the wonderful years,I had under the roof of SLRTCE My life at SLRTCE was like an exponential graph, from not wanting to opt for engineering, to make it as one of the best decisions of my life. Teachers at SLRTCE did not limit me to academics, indeed they played a vital role in molding me for this competitive corporate world by showing immense confidence and faith in me and most importantly they are genuinely caring, always helpful and every time approachable Usually, this journey ends after 4 years but for me, it became a lifelong commitment when I got invited to take a formal seminar for upcoming SLRTians. It always makes you feel proud in knowing that your college still shows belief in you and supports you in your corporate journey and just when you are at a very base level of your career I will always be grateful to SLRTCE THANKS FOR EVERYTHING!!!!!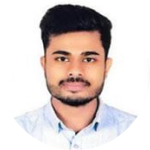 Sahil Deepak Sawant On-site Coordinator, IDEA Structural Systems
Summing up my engineering journey at SLRTCE is tough, as there is so much that this institute has given me. I was a bit skeptical initially, but now I can assure that I made the right choice. SLRTCE has helped me and my fellow batchmates evolve into well equipped and confident engineers. If I have to talk about the faculty members, they are the most generous and helpful that I have ever interacted with. They have always been supportive of our endeavours and motivated us all along. I have personally experienced the growth of my institute over these 4 years and the pool of opportunities they have been creating for its students. I wish immense growth and success for all the staff members and upcoming engineers at SLRTCE. Mr. Ritesh Shetty Reliance jewels Mr india 2k17 – winner
"Show stopper at Indian Thailand fashion week and many other international fashion week. Signed movie under Moon Drive production.The journey towards my modelling career started from SLRTCE. The teachers and other staff are very supportive, be it the academics or any other dream or goal in life. They wer always there for that extra push n help me achieve whatever I have achieved till now."